Better HR payroll module features
Monthly HR Payroll calculation
Multiple Departments and/or Branches
Real-time edit
Import & Export Excel Data
Income Tax/SSB in payroll calculation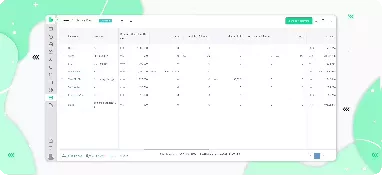 Experience a reliable, polished, and dazzling overview of payroll calculation with an easy user interface.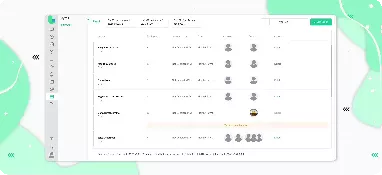 When an organization consists of either multiple departments or various branches across different locations, the payroll can be processed either by department or location grouping or all-in-one go.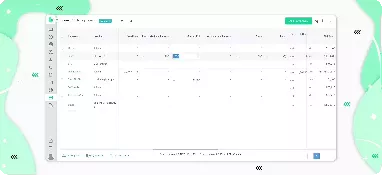 Making real-time changes in numbers of any bonuses or deductions will be automatically re-calculated which will affect SSB, tax calculations, and net pay before payroll distribution all within our HR software system.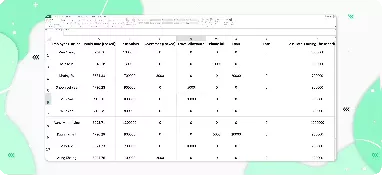 When thousands of headcount data are involved, easily process these head counts by exporting them into Excel format so that you can work offline and re-upload them later within minutes.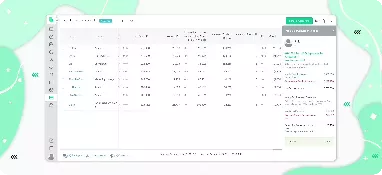 Effortlessly calculate income tax and SSB in compliance with local Myanmar laws on each individual's payroll.
Interactive Mobile Payslips
Better HR's in-app payslips explain everything on why each line items are such ways leaving no ambiguity between employer and employee
Details in Payroll Slip

Get the most transparent breakdown view of your private individual payslip that includes all relevant bonuses and deductions provided by your company all within our HR software system.

Insight into Over Time Calculation

Understand in detail day-to-day Over Time calculation

Taxation in Myanmar

Understand the Income Tax in Myanmar levied depending on your personal salary amount, based on the Union Taxation Law 2018-2019.

Parents, Spouse, and Children allowances

Taxation breaks are automatically according to the employee's family data all within our HR software Myanmar.

Overview of month-by-month net pay amount

Net payroll amounts that you received during the previous months.

Downloadable digital PDF Payslip

Employees can view and directly download PDF Payslip on their phones anytime they want all within our HR system in Myanmar.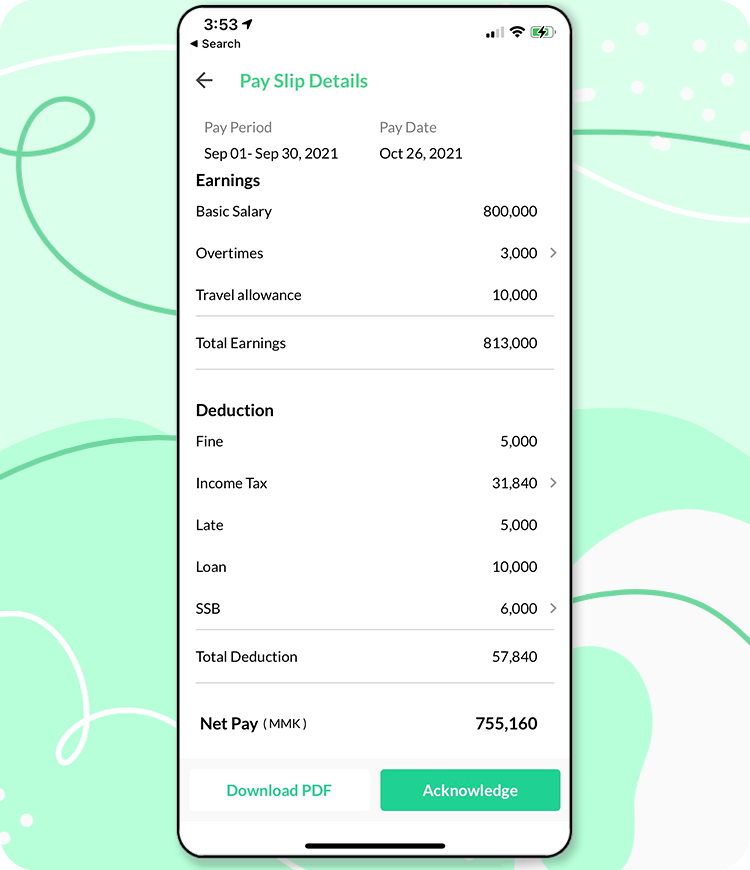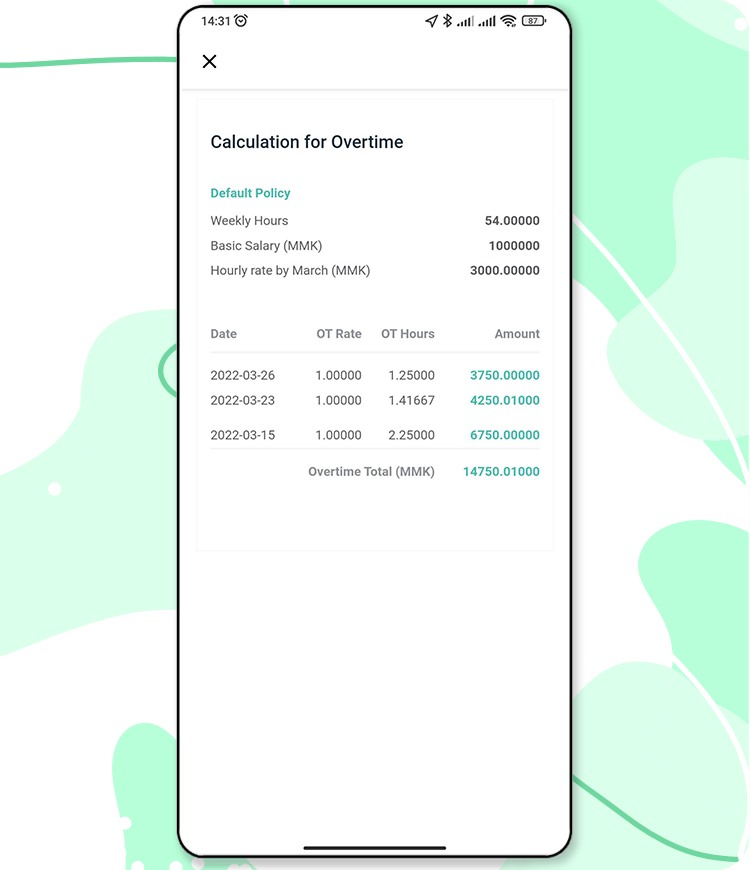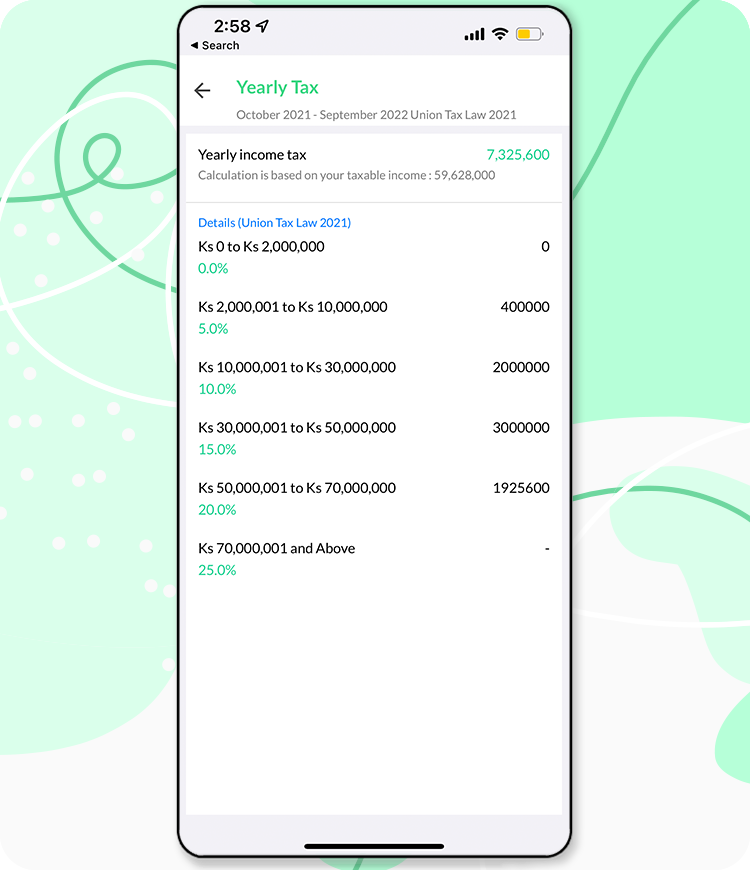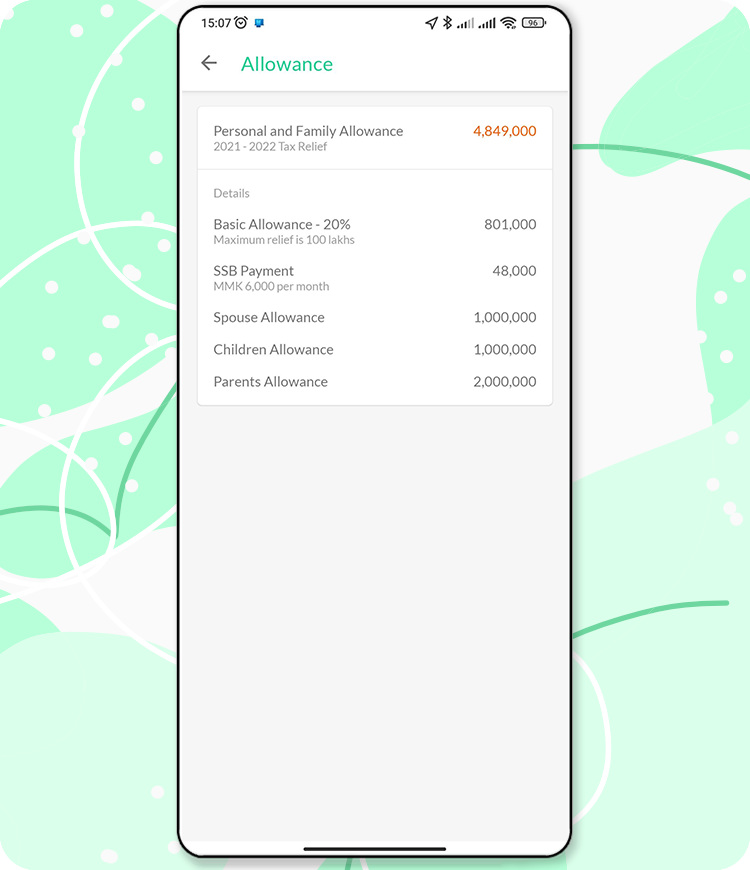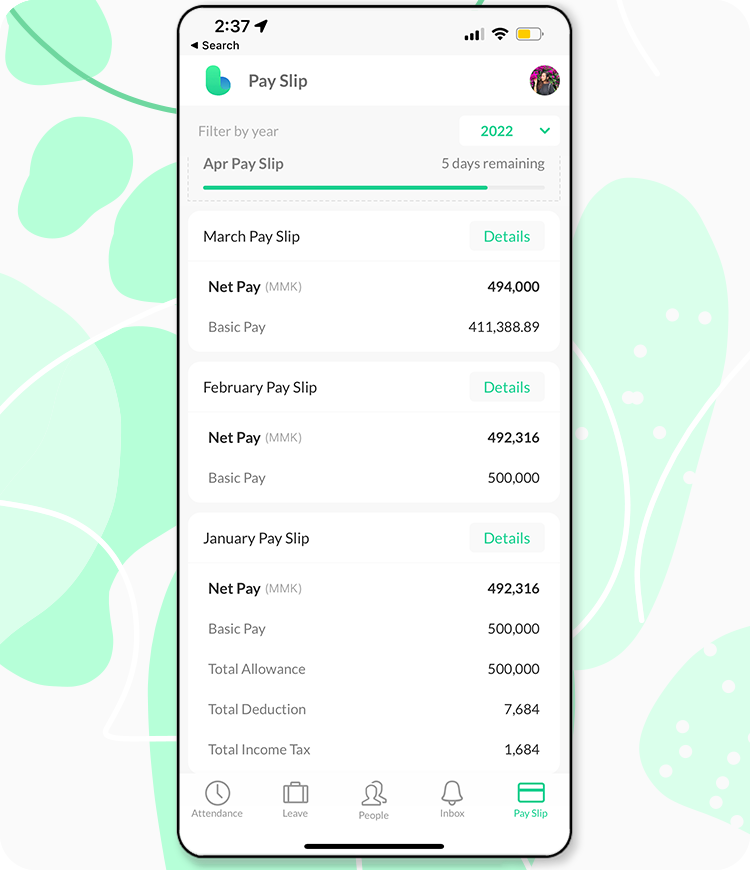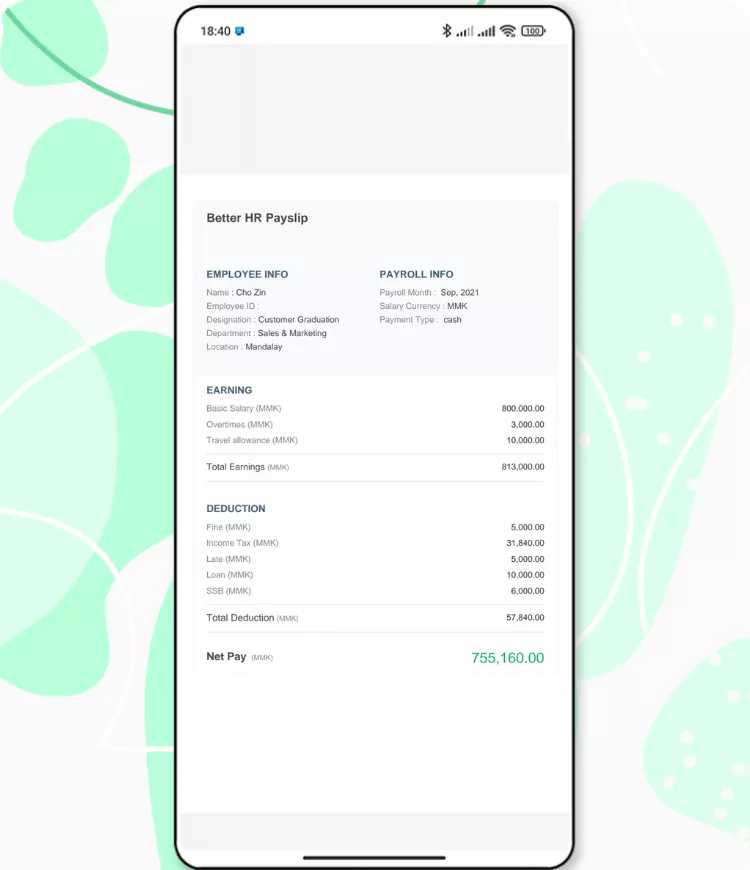 Transfer salaries directly with Yoma Bank integration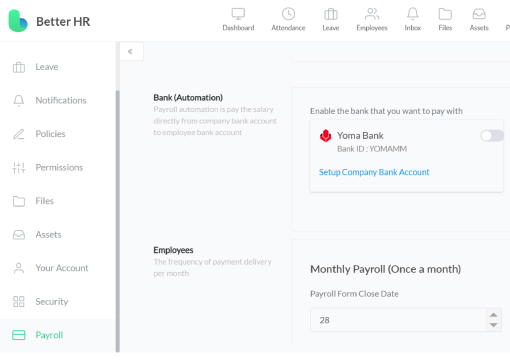 Transfer salaries directly into employees' bank accounts using Yoma Bank integration
Rather than having to go down to a bank physically for monthly payroll transfers, privately and securely transfer relevant salaries into all employees' Yoma Bank accounts with Better HR payroll software.
Government statutory reports
Simplify HR processes with Better HR