Better HR payroll module features
Table like UI
Multiple Groups
Live Edits
Excel Export and Import
Income Tax/ EPF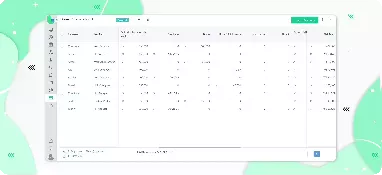 Easy, familiar interface and good overview for processing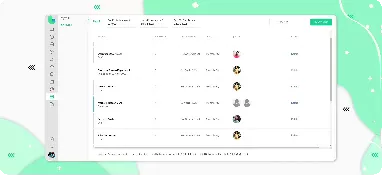 You can run payroll process all-in-one go or group it by departments or locations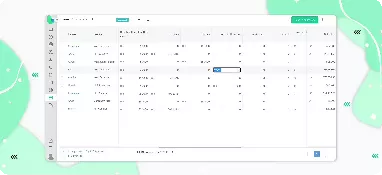 Any change in personal data or number will be adjusted and re-calculated real-time on net pays and tax calculations (under-development)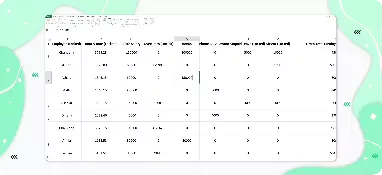 When you have thousands of head counts, it's just easier to export it into excel format work offline and reupload. Process thousands of headcounts in minutes.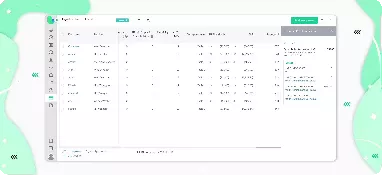 Auto-calculation of personal income tax and EPF in compliance with Sri Lanka Laws.
Interactive Mobile Payslips
Our in-app payslips explain everything on why each line items are such ways leaving no ambiguity between employer and employee
Line item details

Full breakdown of monthly earning and deduction

Detail calculation of OT

Clear day by day breakdown of OT based on 2 laws, Shop & Office Act and Wages Board Ordinance

Unpaid leave computation

Guidance for how each unpaid leave you take is calculated and deducted

Tax Brackets

A table showing how income tax will be calculated based on YTD taxable earning.

EPF

Auto-calculation of EPF based on the salary amount.

Month-by-month net pay overview

Easy readable month-by-month overview

Downloadable PDF Payslip

Employee can directly download a soft-copy PDF into his/her mobile phone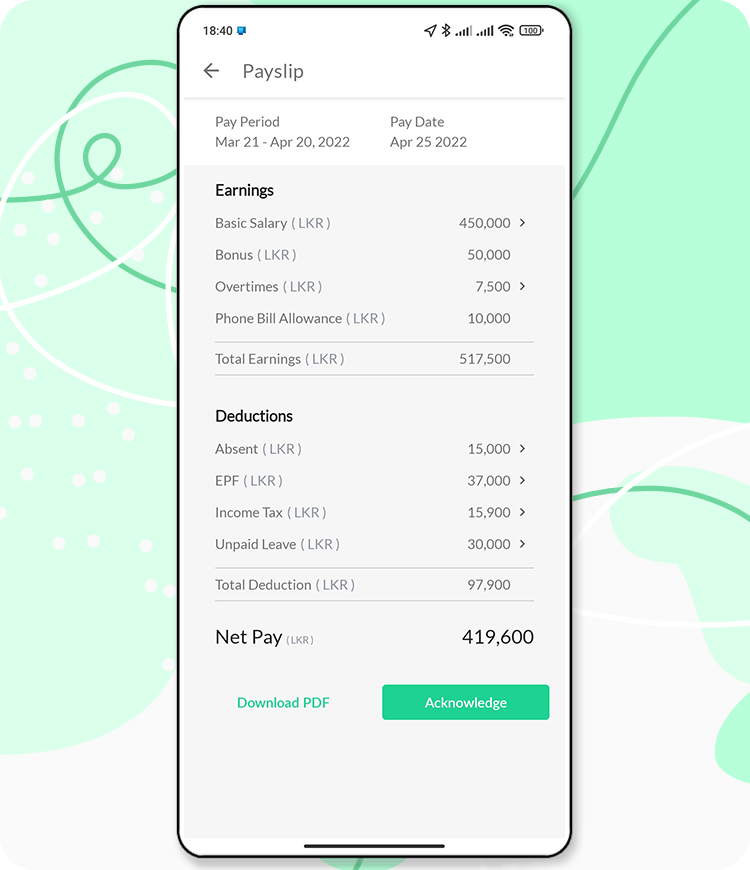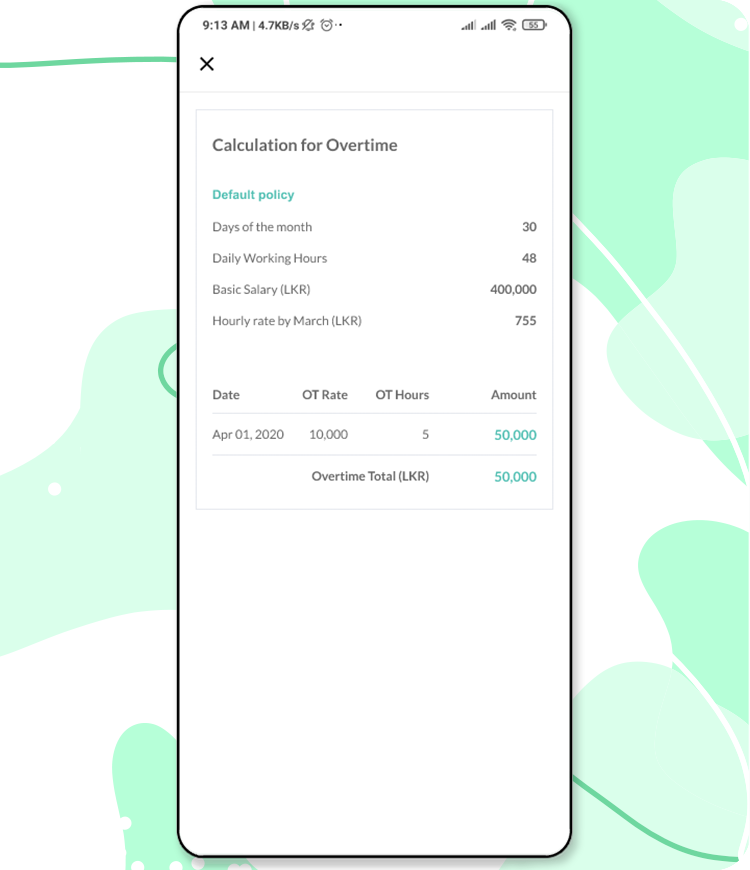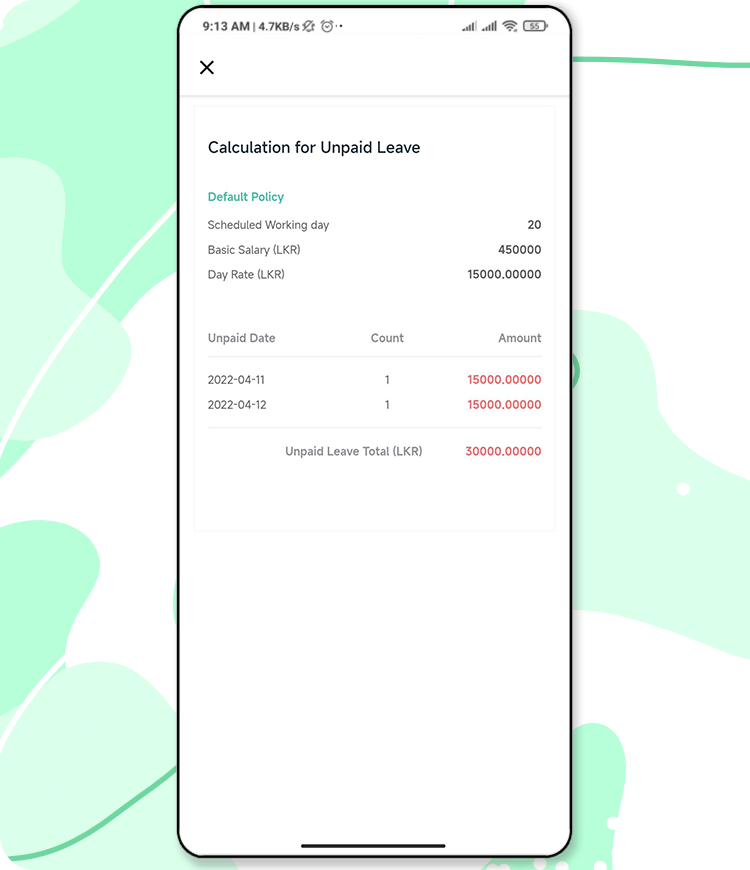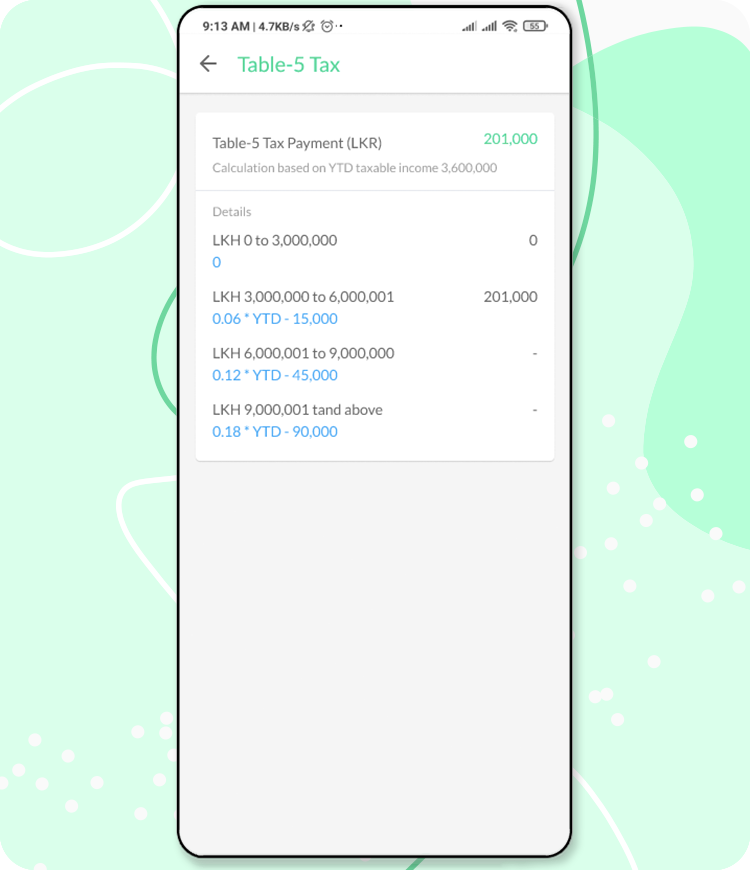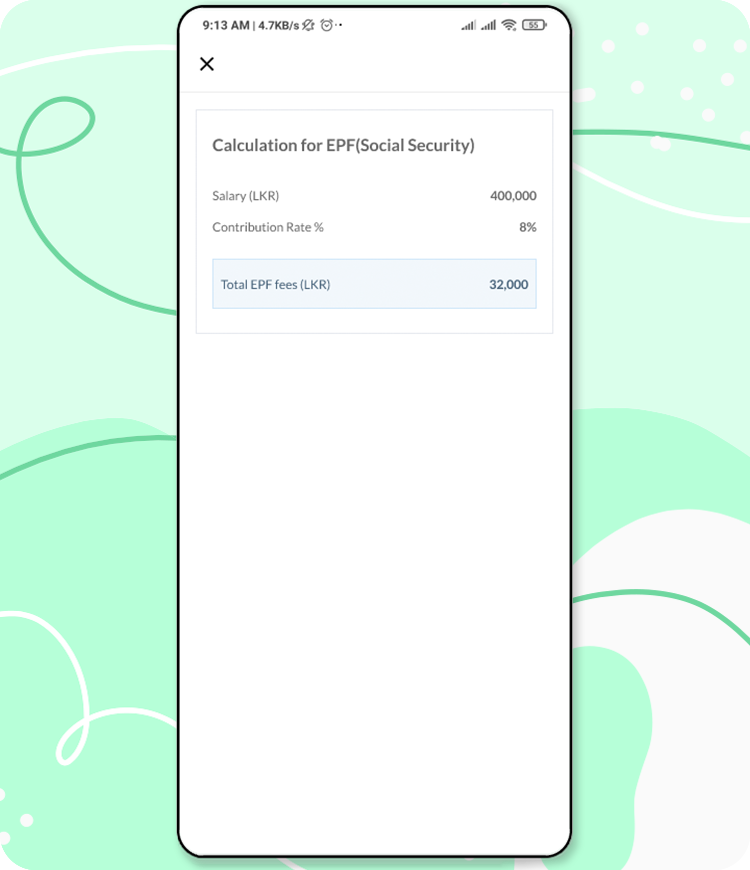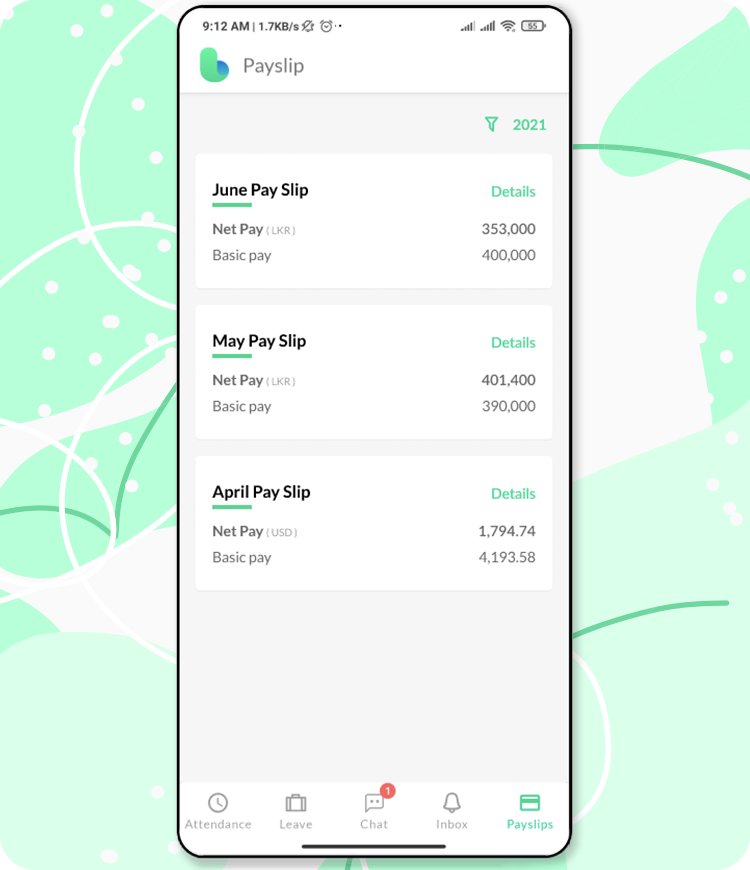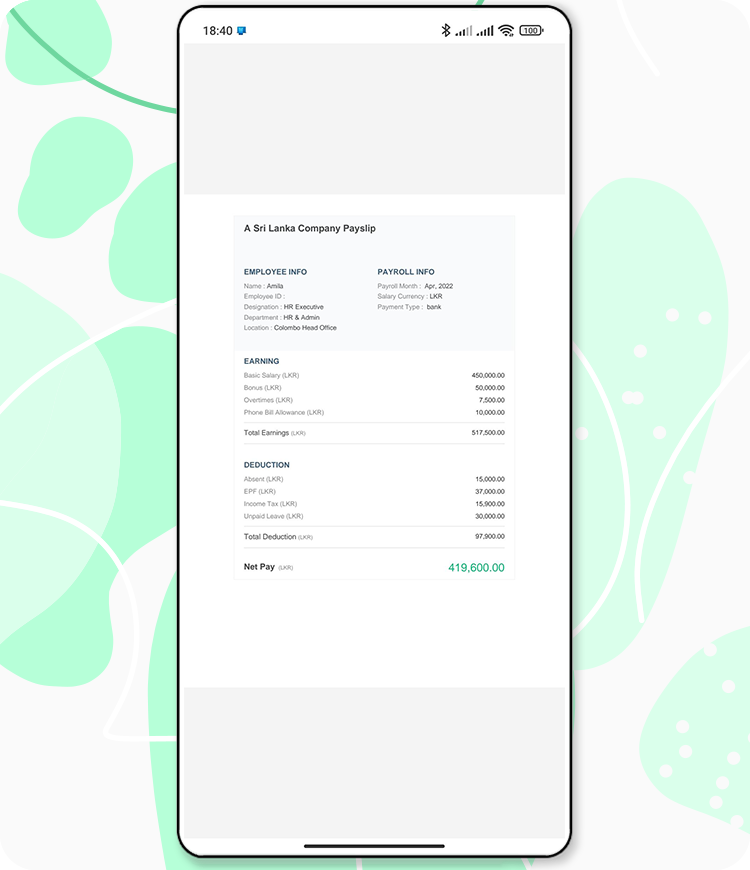 Government statutory reports
Form C - EPF
Form C available for you to download and ready to use it. Click the button below to see a preview of Form C. (This feature is underdeveloped and will be available in the near future.)
Export Bank Ready Formats
If you need payroll data as a hardcopy, you can export the data into an Excel sheet file and print out copies. You can also import the file back into the software and it will automatically correct any data changes that you have made within the file.
Simplify HR processes with Better HR