Modern Era MSMEs Rapidly Digitize Their HR Department With HR Softwares
The modern day business world is running through new innovations and technical advancement. Micro-, Small and Medium-sized Enterprises are the backbone of the economy. The UN Observances published in June 2022 says that the MSMEs are contributing 90% of business, around 60-70% of employment & 50% of GDP around the globe. The backbone of livelihoods and the national economy needs to be guided properly to succeed in the international market.
So, many governments and economists suggest digitalizing the organization to fit the modern era. Digitizing means using digital or electronic equipment and software to enhance the overall organization's productivity. In the modern era, digitization is happening in various departments like logistics & transportation, healthcare, education, HR & administration, sales & marketing, finance & accounting, operations, procurement etc… 
Digitizing makes day-to-day operations easier and convenient. Compared to other digital transformations, Human Resources Department Digitalization is happening rapidly. Because the HRD is the key factor of internal environment stability; and stabilizing HRD makes the overall organization strong. A study of HR sectors explained the importance of digital transformation.. The research indicates that in 2021, 53% of the organization prioritizes the HR department as the first choice to digitize; and in 2022 it rises to 67% that's a 33% improvement.
In this current busy job market, recruiting a suitable candidate is a hard task and HR managers need to process payroll, manage employees, take disciplinary actions, maintain documents, conduct employee analysis, manage benefits, maintain overall organization internal environment etc… These activities will consume enormous time of the HR team. That's why current MSMEs are interested in HR software; to meet the market competition in an effective way.
The important need for having HR software for MSMEs
The organization which doesn't even have the proper HR department can rely on modern HRMS solutions. Using modern HR software is so easy you don't need knowledge about payroll and other HR stuff. A simple practice can make anyone masters in payroll management. Using HR software will make an organization in order. So the owner or manager can focus on other important matters. That's the primary reason for outsourcing HR softwares for MSMEs.
Do Micro & Small businesses need HR software?
The answer is yes. In this technological era, there are plenty of unicorn businesses around the globe. What made them successful in their first shot? Proper market analysis, planning and strong internal environment ensure to reach their goal. When the world changes towards new innovations which can help your business, you need to pay attention and make necessary changes. According to Vasant Chintaman Joshi & Lalitagauri Kulkarni (2022) study about HR Digitization, suggest that to compete in the current business world, digitizing HR is a must.
Can MSMEs survive without HR Software in this current era?
The main HR challenges faced by MSMEs are recruiting & staffing process, employee management, payroll management, and maintaining the order of the organization. These require a quite effective HR team. Some small businesses can't afford new employees. So, adopting HR software is the solution. Adopting HR software will take the organization to the next level. The owner or manager can understand the entire organization's working process easily.
Summary
To compete in the busy industry, every organization must adopt modern technologies. When it comes to digitization priorities, the HR department is because it is the core of any organization. For modern busy businesses, HR software is a must. MSMEs are rapidly adapting HR software to compete in the modern world. Purchasing a long-term asset requires many steps.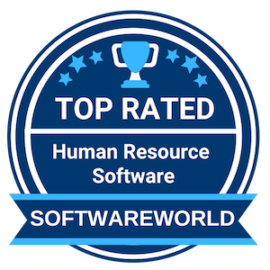 ---
---